With this summer heat wave, it's important to keep cool and stay hydrated. Out in the garden at Stony Brook Heights Rooftop Farm, all this sunlight has been feeding our lovely produce to flourish: herbs like mint, basil and cilantro, fruits like strawberries and watermelon, to vegetables like swiss chard and zucchini. Here are some fun recipes we compiled to give you ideas on delicious healthy and refreshing summer foods with some quick nutrition facts about some of the produce that we grow here in our farm.
1) Strawberry Watermelon Salad with Honey Lime Vinaigrette
Nutrition facts
Strawberries are rich in antioxidants, and studies show consumption improves heart health and helps control blood sugar.5
Watermelons, contrary to popular belief, aren't just beneficial for being hydrating and having high water content. They're actually nutrient dense and contain high doses of lycopene, a powerful antioxidant vitamin shown to alleviate oxidative stress and risks for heart disease, diabetes, and cancer.8
2) Lemon Herb Mediterranean Chicken Salad
Nutrition facts
Tomatoes are also a significant source of lycopene and it has higher bioavailability (or, the ability for our bodies to absorb and use it efficiently for maximum health benefits) after cooking and processing such as in a canned form. Research supports its benefits to decreases risks for cancers, osteoporosis, inflammatory diseases, and cognitive dysfunction.3
Cucumbers are actually fruits not vegetables, and have long been used for topical treatments (i.e. eye and skin masks) but also for medicinal purposes. Research shows its phytochemical benefits that contain anticancer agents, soothes digestion, and fights age-related cellular deterioration.7
Nutrition facts
Zucchini has shown to have anticancer and antioxidant properties, and scientists are crediting the most health benefits such as eye health to a phytonutrient called lutein.6 It is also high in manganese, vitamin A, vitamin C, and low in calories. So go ahead, indulge in those zucchini noodles!
There is thorough research on radishes and their benefits to prevention and management for diabetes due to their antioxidant properties, ability to promote glucose uptake and energy metabolism and reduce the accumulation of free radicals.2
4) Detox Summer Salad with Citrus Basil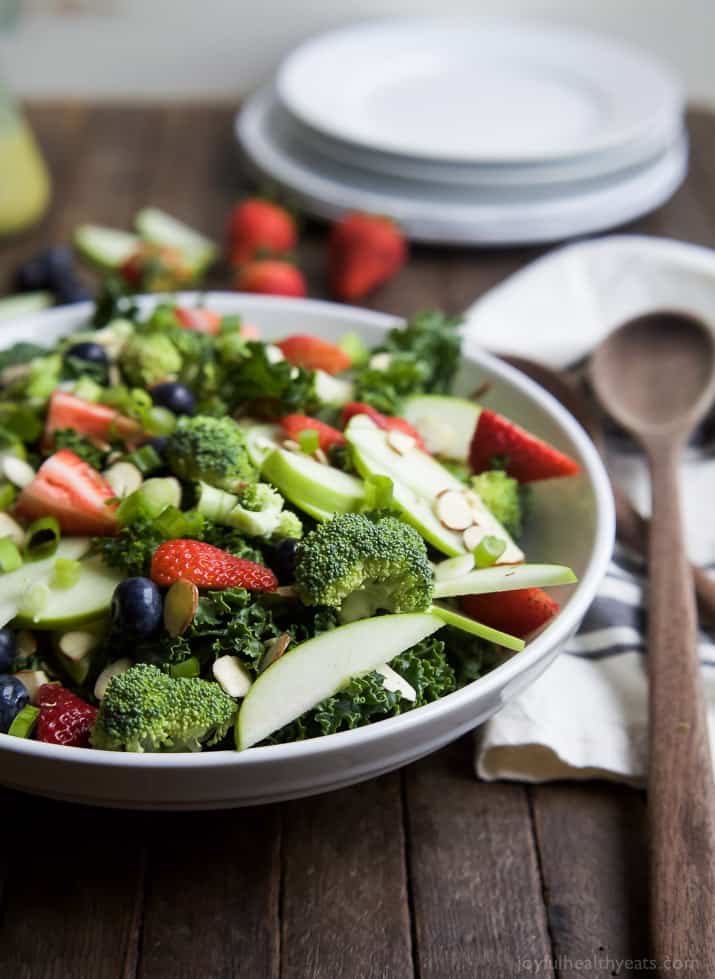 Nutrition facts
Broccolis are high in vitamins and minerals like Vitamin C and Potassium, but also are high in sulforaphane, a phytochemical that  are said to be anticancer and play a role in decreasing risks for developing breast, colon, and prostate cancers.1
Basil is one of the herbs in the mint family that is said to have cancer preventive properties as well as health promoting phytochemicals that improve our immune systems and help fight toxicity in our bodies.4
To close, here are some photos of the produce we mentioned here in these recipes that are growing in our rooftop garden farm!
What are your favorite summer dishes? Feel free to comment and share with us. Hope this post could motivate you to enjoy the rainbow in the summer months. Stay chill!
References
Amjad AI, Parikh RA, Appleman LJ, Hahm E-R, Singh K, Singh SV. Broccoli-Derived Sulforaphane and Chemoprevention of Prostate Cancer: From Bench to Bedside. Current pharmacology reports. 2015;1(6):382-390. doi:10.1007/s40495-015-0034-x.
Banihani SA. Radish (Raphanus sativus) and Diabetes. Nutrients. 2017;9(9):1014. doi:10.3390/nu9091014.
Burton-Freeman B, Reimers K. Tomato Consumption and Health: Emerging Benefits. American Journal of Lifestyle Medicine. 2010; 5(2):182-191. https://doi.org/10.1177/1559827610387488
Craig WJ. Health-promoting Properties of Common Herbs. The American Journal of Clinical Nutrition. 1999; 70(3):491-499.
Giampieri F, Tulipani S, Alvarez-Suarez JM, et al. The Strawberry: Composition, Nutritional Quality, and Impact on Human Health. Nutrition. 2012; 28(1):9-19. doi: 10.1016/j.nut.2011.08.009.
Martínez-Valdivieso D, Font R, Fernández-Bedmar Z, et al. Role of Zucchini and Its Distinctive Components in the Modulation of Degenerative Processes: Genotoxicity, Anti-Genotoxicity, Cytotoxicity and Apoptotic Effects. Nutrients. 2017;9(7):755. doi:10.3390/nu9070755.
Murad H. Evaluating the Potential Benfits of Cucumbers for Improved Health and Skin Care. Journal of Aging Research & Clinical Practice. 2012.
Naz A, Butt MS, Sultan MT, Qayyum MMN, Niaz RS. Watermelon lycopene and allied health claims. EXCLI Journal. 2014;13:650-660.